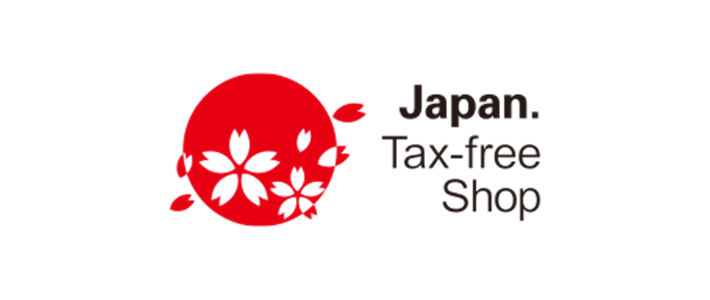 Tax-free procedures are handled at the Tax Refund Counter.
A tax refund commission fee of 1.55% of all Tax-free goods will be charged.
*Please note that this fee cannot be refunded even if the item is returned.
Tax-free eligibility
Only the person who purchased the items can claim the tax refund(no agents or proxies)
Non-residents (Foreign visitors who have been in Japan for fewer than six months)
Japanese nationals who live abroad and are back in Japan for no longer than 6 months.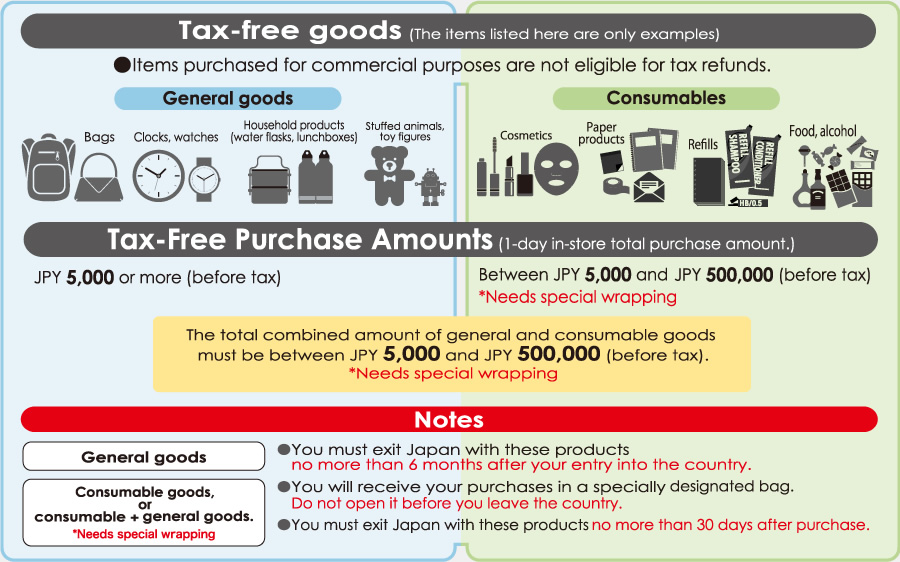 Make your purchases at any of the points of sale, then visit the Tax Refund Counter

during its opening hours on the same day.

Be sure to bring the following

The passport of the person making the purchase,

with a stamp indicating entry into the country (copies are not permissible)
※Japanese nationals living abroad must bring their visa or ID card together with their passport.
※Crew and passengers must have their Crew Landing Permits (passports are not needed).

Purchased items

Receipt from the purchase

(invoices are not acceptable)
Credit card with the name that matches the name on the passport(if payment was made by credit card)

You will receive your refund in cash, in Japanese yen.
The amount refunded will be equal to theconsumption tax minus the tax refund commission fee.